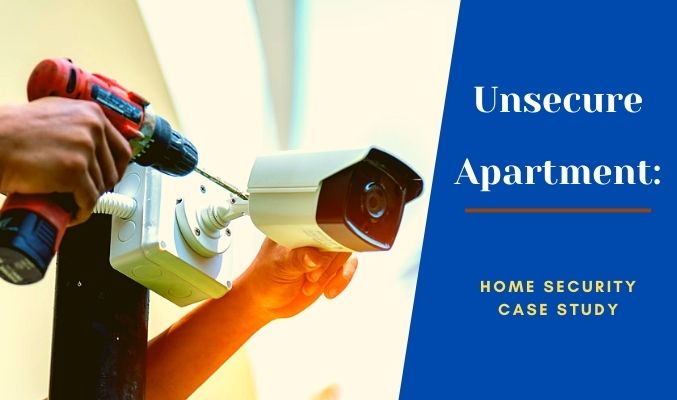 Unsecure Apartment: Home Security Case Study
05 Apr 2021
Posted By S K Weldedmesh
Challenge
Gupta family just welcomed a baby to the family. The family included Mr. and Mrs. Gupta, their parents, their 8-year old son and now a month-old daughter. The family has been living in the 9-story apartment building for nearly one year. Only two months back, there was a robbery attempt in the building on the second floor. The apartment owner raised alarm and the criminals escaped. The building doesn't have a guard, neither does it have any line of defense at the entrance with a strong gate or high-rise fencing. This was the big concern of the Gupta family, along with several other apartment owners. They were worried about the entry of suspicious individuals into the building. They needed more security to ensure adequate protection for the family.
Solution
With other tenants in the building not onboard, implementing building-wide security measures was not possible. The reluctance and ineptness of the secretary made this even more difficult. Gupta family needed CCTV cameras installed outside their apartment's main door, as well as in the hallway that leads up to their door for enhanced security. They needed robust surveillance cameras to keep a check on the perimeter even at night in low-lighting. This is to know who's at the door knocking – as well as to keep an eye on any unsuspicious activities outside their door. At times, with Mr. and Mrs. Gupta leaving their kids at home with the grandparents, they also required CCTV cameras that can feed live images remotely to their mobile devices so that they can rest assured of their family's safety.
Result
Gupta family, following the installation of high-definition CCTV cameras, outside their door and in the hallway, that had night vision and remote access, was much at ease regarding security. They can now see the activities right outside their apartment, in the hallway, on the monitor and mobile device. They can see the image of who is at the door before answering the knock and letting someone in. When they go outside now for work or any other reason, leaving behind their kids and aging parents, they can see in real-time the outside of their apartment's door and whether there's someone who shouldn't be there. While there's still room to do more, Gupta family is now more comfortable with their home security.