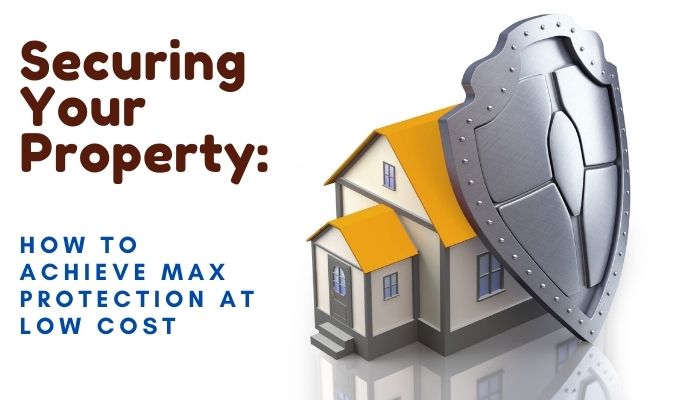 Securing Your Property: How to Achieve Max Protection at Low Cost
12 Mar 2021
Posted By S K Weldedmesh
Unless you're a millionaire, sparing a lot of money on security isn't necessarily a viable option. But that said, making compromises in this area is unacceptable at the same time. After all, it matters the safety of your home and your family. So, one needs to balance out the sum they invest in the security of their property and the kind of security they avail.
Here are three tips to secure your property optimally and at a low cost:
1. Establish your security needs– Ideally, the more you can invest in securing your home and family the better. But when you're working with a budget, the process starts with careful analysis of your needs and requirements. For instance, if you live in a safe neighborhood with a negligible crime rate, spending a lot of money on security equipment isn't exactly required as opposed to you living in an unsafe, high-crime city. So, take your time and establish your security needs; what kind of security you require on the property. This will prevent you from overspending and underspending.
2. Find the right dealers– Once you know what you need, time to connect with those who can deliver you those things at a low cost. For instance, if you need to install fences around your property, find a fence company that offers suitable pricing. Do more research, contact more fence manufacturers, get their quote, ask for discounts, and then make a decision. Similarly, if you're buying CCTV cameras, connect with multiple vendors and see who's offering a better deal. In short, go with dealers who fit your budget. But make sure to prioritize quality regardless of what property security items you're purchasing and installing.
3. Regular care and maintenance– In the absence of proper care and maintenance, fences will rust and become weak. So, what should have otherwise lasted for a decade lasted for only five years! Similarly, if you don't take proper care of your CCTV cameras, iron gate, and other security items, they won't last as long as they should. In that case, you will have to get them replaced. This is an unnecessary expense that you could have avoided until a few years later. In short, spend some time caring for and maintaining your security infrastructure to ensure it lasts longer.
These are three tips to secure your property (and family) the right way and at a low cost. Take the first step today. Establish the security needs of your property and then act accordingly.