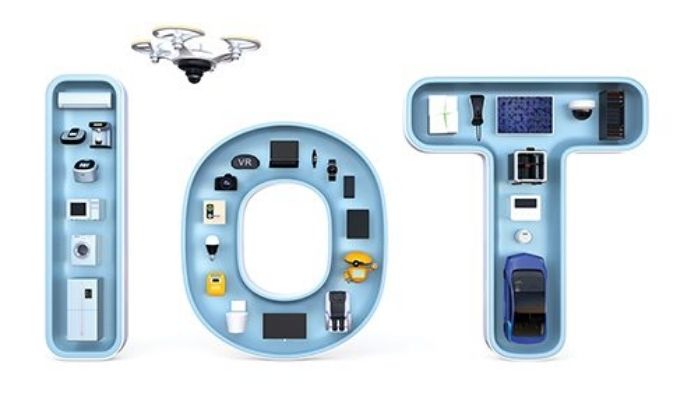 How is IoT Transforming the Security Market?
07 Oct 2020
Posted By S K Weldedmesh
IoT system has come a long way. Once just for a mere spectacle of technological advancement and exceptionalism, it now plays an integral and even essential role in many verticals. Home security is among those "verticals".
The security market has always been quite static, with very little innovations happening over the decades. However, in recent times, thanks to the milestones we have covered in technology and how far the Internet of Things (IoT) has come, an otherwise underserved market has seen a significant progression. We're now seeing new-age property security solutions that are built on IoT infrastructure. Meaning, these devices are connected to the internet; they have a unique identity; they also have a sensor.
While the adoption remains relatively low, it's significant. More people are using IoT home security. More security companies are deploying these technologies to add a multitude of layers in the protection.
Advantages of IoT Security Devices
IoT solution poses numerous advantages, which is why it is designated as the future in the security market. One of the benefits is efficiency. Cutting-edge in built, these devices are impeccably precise in fulfilling their roles. For instance, if someone is trying to trespass, the proximity sensor will set off the alarm. And integrated predefined actions like lights turning on and CCTV camera clicking pictures of the intruders will be performed automatically. There's little to no room for inefficacy.
We now have many types of IoT security and safety devices, which is another advantage. Property powers – whether residential or commercial – can deploy the apt device based on their needs and requirements. For example, a smart video doorbell is an interesting addition for anyone who requires an extra cover of security. When someone rings the bell, homeowners can see and talk to the person on the other side right on their phone. Smart lock can be another great choice. The person can lock and unlock the door from anywhere in the world through their smartphone. Cameras that output live feed on the smartphone through an app is a good choice to keep a watch on warehouses, stores, and other establishments.
Slow But Definite Growth Towards "Future"
So, in large and different ways, IoT is transforming the security market. However, the pace of that transformation remains slow.
One of the reasons behind that is even though IoT security solutions are now more affordable than ever, they are still pricey. So, in the immediate span, aside from the upper class and upper-middle-class segments, they don't have a lot of buyers.
Another reason for lower penetration and slower transformation is the lack of mass awareness and knowledge. Many people are still not aware of IoT security products. And those who are, they aren't in know of how it works.
There are also misconceptions that these cutting-edge security devices aren't reliable; for one, they can fail; second, they can be hacked. About one, we already mentioned earlier, they are highly efficient, which is a big part of their appeal in the upper segment. As to them getting hacked, any device connected to the internet has the risk of getting hacked and manipulated. But the chances of, say, your camera and sensor getting hacked is far-fetched and almost negligible. The makers take adequate measures to ensure that never happens. They also regularly drop updates that ensure the device is up-to-date to counter any new threats.
Conclusion
So, IoT security devices still have a long way to cover deep market penetration. But it's remarkably note-worthy how they are transforming the home security market. These disruptive technologies will continue getting better and more advanced, providing users more safety with early warning alerts, deeply proficient proximity sensors, automated actions, and more.
If you need more information or if you're shopping for home security solutions, connect with SK Weldedmesh today. It is one of the well-renowned fencing company, offering a wide range of tech-driven security products like e-fence, radar, IR beam sensors, optical fiber intrusion detector, and more. Contact SK Weldedmesh today and talk to an expert.