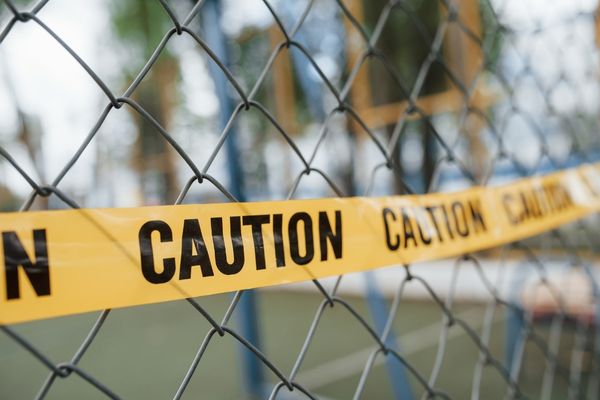 Bangalore Metro Construction Takes More Lives: Temp Fencing is a Solution
09 Feb 2023
Posted By S K Weldedmesh
A mother and her young son tragically passed away in Bangalore in January 2023 due to the collapse of an under-construction Metro pillar. This is just the latest in a series of unfortunate events involving the ongoing construction of the Metro in India's tech capital.
In the past, there have been numerous other accidents that have occurred during the construction process.
For example, in December 2020, a laborer named Santosh Hansda was killed when a 16mm cable pierced his head while he was working on a 30-foot tall metro pillar.
Similarly, in February 2020, a 56-year-old Metro worker named Srikakulam died after falling from the concourse level during the installation of an escalator.
Another 65-year-old man named Nagaraj died in April 2021 after mistakenly falling into the utility shaft of a metro station, due to the absence of proper signage.
In July 2013, Govinda Raj, who was overseeing the construction of an emergency staircase, was tragically struck and killed by a six-tonne iron frame that was being lifted by a crane.
There have also been numerous road accidents that have occurred due to the barricading of roads for the construction of the Metro.
As the construction of the Bangalore Metro began in April 2007, there is now a 55.6km operational metro line, with another 116.86km line currently under construction.
Fencing as a solution
Temporary fence panels can play a crucial role in preventing accidents and ensuring the safety of those involved in construction work. The use of these panels can provide a physical barrier between construction areas and the public, thereby reducing the risk of accidents and injuries.
There are several types of temporary fence panels that can be used in construction sites, including chain link fence panels, welded wire mesh panels, and hoarding panels.
Chain link fence panels are made of interlocking metal wires and are commonly used for perimeter security. They provide a durable and cost-effective solution for securing construction sites.
Welded wire mesh panels, on the other hand, are made of welded wire mesh sheets that are framed with metal tubes. They offer increased strength and stability compared to chain link fence panels.
Hoarding panels are also an effective solution for construction sites. They are made of corrugated metal sheets or plywood and can be custom designed to suit the specific needs of the construction project. They not only provide security but also offer a high degree of privacy, which can be especially important for construction sites in densely populated areas.
Regardless of the type of temporary fence panel used, it is important to ensure that they are properly installed and maintained. This will not only enhance their effectiveness in preventing accidents but also ensure that they can withstand the harsh conditions often encountered on construction sites.