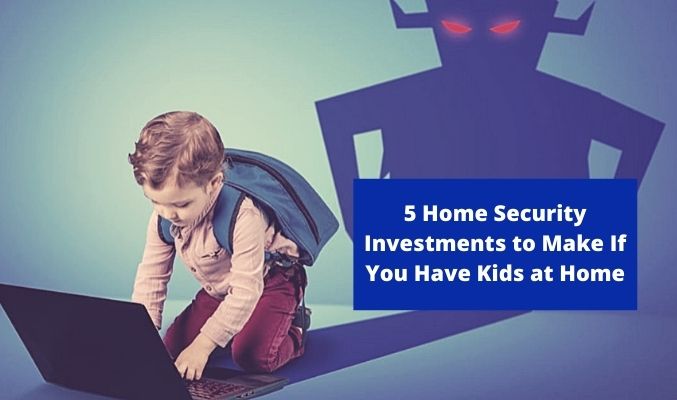 5 Home Security Investments to Make If You Have Kids at Home
08 May 2021
Posted By S K Weldedmesh
While home security should be a priority for all no matter what, things become a little more necessary when you have kids around. You need to be more careful then, pulling all the right strings in taking added home security measures.
So, if you have kids at home, be more proactive in securing your property and ensuring the family's maximum protection against possible threats. To help you with that, here are 5 home security investments families with kids should ideally make:
1. Install high-rise fence
This is a base-level step, almost essential if you own the whole property (like a bungalow). But just a basic fence won't make the cut. Focus on its quality. Make sure it's anti-cut and anti-climb mesh. Also, make sure it's high-rise.
Connect with a reputed fence manufacturer or fence contraction that's known to deliver superior quality.
2. Multiple CCTV cameras
CCTV cameras have finally, and thankfully, become common in households, even in the middle-income population. If you don't already have CCTV surveilling the property, you need to invest in these cameras immediately.
Buy multiple CCTV cameras from a good vendor that have features like remote access, HD output, and night-vision. Install them strategically across all key areas on the property.
3. Intercom system
This may look old-school but it's very important from the home security POV. Install an intercom system outside your main door; preferably an intercom with a camera.
So, when someone comes, they can talk through the device. You can see and hear who they are. If it's someone you know, open the door. If not, raise alarm. Carelessly and unpreparedly opening the door to strangers is not safe, especially if you have kids at home.
4. One more door/gates
Another gate outside your main door would be an extra layer of protection for you and your family. Hire a professional and figure out what type of gate you should install, and how to install it in the existing space.
A retractable security gate is a great option here. But then again, do an audit and figure which type would be a better option.
5. Bright lights
Lights don't exactly come under the list of home security items – and yet it's one of the most important things.
A dark or poorly lit property is more likely to attract intruders or criminals. It's extremely important that outside your home, around the property, there are enough lights and that everything is conveniently visible at night. So, do invest in good quality lights; install more lights outdoor and in your hallway.
These are five important home security investments every family with kids should make.
Don't get reluctant with this. Be proactive and take these steps; invest in home security. When it comes to the safety of your kids and family, you want to take every possible measure.