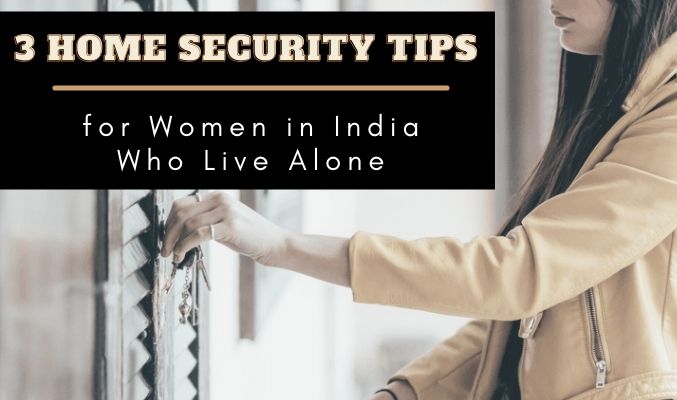 3 Home Security Tips for Women in India Who Live Alone
22 Oct 2021
Posted By S K Weldedmesh
India ranks 148 out of 170 countries in Women, Peace and Security Index 2021. The ranking is disappointing but it isn't forwarded to stir fear but rather to emphasize the need for caution.
Whether you're living in a different city for work or some other reason, if you're a single woman living alone, it's important to take home security as a priority. Basic steps can deliver you the security you need for complete safety and peace of mind.
Here are three home security tips for women in India who live alone:
Fence the property
This is if you live in an independent house. Make sure the property is adequately fenced. Also, heed to the quality of the fence. It's easy to get misled by fences that can easily be bypassed. Ideally, you want fencing around the property that's anti-climb and anti-cut. Fence manufacturers like SK Weldedmesh bring high-quality fences that boast rich properties, including being anti-climb and anti-cut. With such a quality fence around the property, you can rest assured against any unwanted intrusion.
P.S. Even when you're living on a shared property, ensure there's proper fencing. It is one of the factors (along with others like safe neighborhood and good housemates) that you should consider when hunting a house.
Invest in CCTV camera
This is fitting for all types of houses. Make sure the house you're living in has good CCTV-camera arrangements. The property should be under proper surveillance. Also, don't settle for just one CCTV camera; invest in multiple.
The CCTV cameras should be strategically positioned and have good features like night vision and remote access.
Seeing surveillance cameras on the property can put off many criminals, thus saving you.
So, browse around to learn more about these cameras, the necessary features, their pricing, and then make an informed buying decision.
Stay vigilant
This may sound too broad and ambiguous but it's important to mention, and for you to follow. Keep an eye on your surroundings and neighborhood. If you notice any suspicious activities, raise an alarm among your neighbors and even report it to the police. Similarly, if there have been any criminal incidents in the locality or the city, get aware and cautious. The more alert you are, the better. This doesn't mean you stay in an always-panic mode or you spend time in fear. Just staying vigilant of what's going around you can be very helpful in ensuring you and your house are safe.
Final Words
These are some of the common but effective home security tips for Indian women who live alone. Of course, there's much more to this list. Based on your situation, living setup, and other factors, there are several other things you should do for complete home and personal security.
In all, understand that there's nothing like "too much work" or "too much effort" when it comes to your safety. Simple steps can take you a long way.